our solutions
B.O.T (Build, Operate, Transfer
overview
B.O.T (Build, Operate, Transfer)
At Global Paradigm, we understand that many clients, MSPs, and VARs don't want to outsource their IT Operations. Most successful company are successful because they have made a considerable investment in their people and their culture. Outsourcing, even IT operations, erodes that investment and the competitive advantage that comes with it. At the same time, our clients also would admit their IT team may not have fully adopted industry best-practices process to make them as efficient as possible. Nor do they have access to most advanced and sophisticated operations tools. Below is a list of common challenges facing internal IT Operations teams:
Challenges of Building a word-class IT Operations Center
High Upfront Investment for advanced and sophisticated operations tools
Lot of tools to choose from – mapping the right solution mix
Architecting the Operations center requires expertise of having built world-class operation centers for other organizations
Lack of technical team in-house to launch or provide support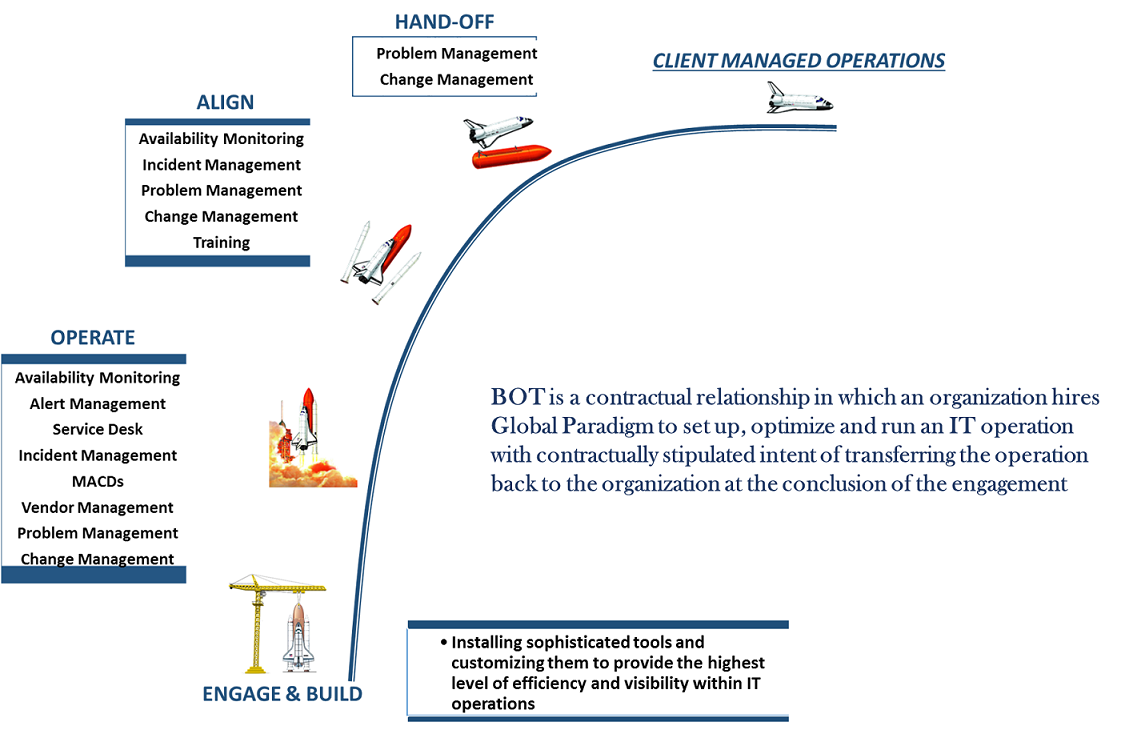 Use our team to increase the speed of deployment and adoption while lowering the barriers to entry

Then transition to people you hired, who share the culture and core values of your company
Global Paradigm is always accommodating our diverse needs and we feel like they are a part of our company rather than an external supplier.
John H. Bedard, Jr