our solutions
IN-FLIGHT SERVICE
IN-FLIGHT SERVICE
In-flight Service is designed to support our clients with short term gaps within current managed services operations. This is a fast-fix service that is designed to stabilize operations, give end-customers the best experience possible, and the client, the time needed to develop and implement a bespoke long-term managed services strategy.
TECHNOLOGY EXPERTISE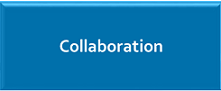 In-Flight Services solution provides tactical support to our clients on critical day-to-day operations that are ongoing now and cannot be halted without negative impact.
PROCESS EXPERTISE